March 21, 2016
Swaying palm trees, warm sugary sand and the soft sound of the surf makes spending the day on a Cayman Island beach pure bliss. Cayman Brac can be found in the center of the sparkling Caribbean Sea and is the largest of the three Cayman Islands. Unspoiled beaches, caves, exotic flora and fauna and some of the best snorkeling spots can be found in the region. It's a dream destination for those who love adventure and lovers of nature. Here are just some of the things you can do on the island.
Bask in the golden sun on Brac's public beach. If you've ever wanted a beach completely to yourself, this is the place to go. The facilities are well kept and the place is amazingly beautiful. You can spend hours there listening to the surf, taking a dip or simply relaxing.
Head to the Buccaneer Beach and go snorkeling. Brac has an amazing marine life. Rainbow reefs, puffer fish and bonefish are a common sight in the natural saltwater pools along the beach. You can also climb down the staircase carved into the limestone to the water where you can swim with stingrays and hundreds of vibrant fish.
Drive to the massive rock formation that spans the center of the island to explore the many caves and grottoes. The caves have thousands of beautiful stalactites and stalagmites that are just simply amazing.
And, if you happen to be there in May, don't miss the festivities in George Town. They have parades, face painting, mask decorating and snow cone classes, as well as wonderful island music, food and crafts.
283 total views, 1 views today
March 21, 2016
Between trekking and sightseeing, your feet can end up achy and swollen. To ease the pain, I read somewhere that simultaneously cooling and massaging feet can soothe overactive pain nerves and flush out trapped fluid. To do: Fill two reusable water bottles with ice and water. Sit in a chair, put the bottles on the floor and firmly roll under your feet. I tried this trick when I went to Singapore last month. All the walking made my tootsies really achy. After soothing the pain, I was ready to walk again and look for the stratocaster bridge for my son. Try it, it really works.
311 total views, 4 views today
January 24, 2016
Explore "Pearl of the Orient"!
 Metro Manila is the most urbanized and populous area.  Manila has Intramuros and Rizal Park as   historical and cultural sights.  Quezon City as the National capital is the largest city occupying Metro Manila.  This is the site of many government offices, universities, commercial, and recreation.  Makati City is the house of Business Center of the Philippine.
2.  Baguio City, the "City of Pines", is the summer capital of the Philippines for its unusual cool weather.      The mountainous view sets a very relaxing atmosphere, yet, urbanized.  Baguio City still highlights "Panagbenga Festival", the annual flower festival.
3.  Cebu City is surrounded by more than 150 islands and islets in central Visayas region, being the oldest city is the most developed province.  The city retains landmarks from the 16th Century Spanish colonial past.  Cebu is the Visayas' main center of commerce, trade, education, tourism and business processing services.  It is also a gateway to dive sites and beach resorts.
4. Davao City, the "Durian Capital of the Philippines" is located in Southern Mindanao, a highly urbanized city and serves as the main trade, commerce and industry hub of Mindanao.  The home of Mt. Apo, Philippines' highest mountain.  Davao's pride include Philippine Eagle Foundation and Nature Center, Davao Crocodile Park, People's Park and Samal Island, known of it  scenic beaches.
5. Amazing best describes an island facing the South China Sea, and the capital of Ilocos Sur.   Vigan City Is considered as UNESCO World Heritage Site of Hispanic town left in the Philippines.  Cobblestone streets, unique architecture and structure remain intact.
What are you waiting for? It's more fun in the Philippines! #MoreFunInThePhilippines
909 total views, 4 views today
December 2, 2015
Ever wondered where to buy that perfect bridesmaid dress that's simply beautiful without even trying but one that's still within budget and easy to access? Well, wonder no more! I have recently seen this DRESS online and it is one that I have been looking for! Not only is it very appropriate for weddings, but it's also very wearable for many other special occasions.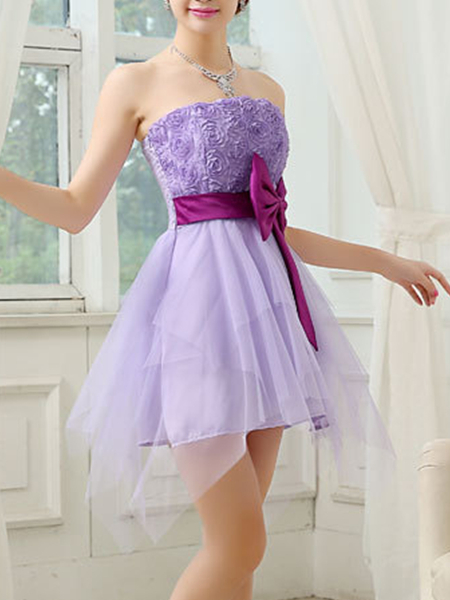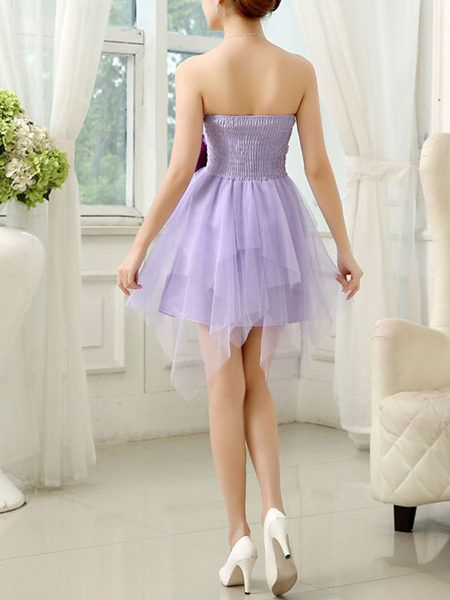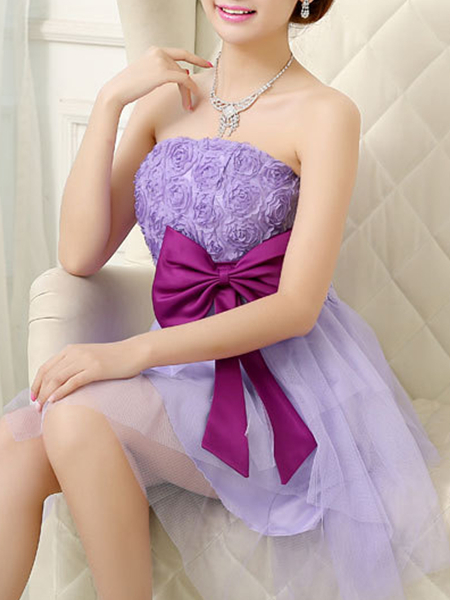 I simply adore how this dress has a lovely style of fabric roses up top the dress and the silk band bow tied up to the waist. This dress is made of chiffon which is very fitting for special occasions that makes you want to dance all night long. Because it's airy and lightweight, it won't suffocate you and keep you from strutting your bum out on the dance floor. It's available in the sizes Small and Big. Women definitely love variety and this dress comes in a variety of colors too. Not only is it available in Purple and Red, it's also has the combinations of White and Red; Cream and Red; and Light Blue and Yellow.
This dress can't be considered perfect if not for it's price too! It's currently on sale for PHP677 (84% Off) which originally was PHP4141. This means that you get to save as much as PHP3465. Look graceful AND spend gracefully!
Shipping is made very easy through Express Shipping that assures you fast and safe delivery within just a matter of 3-5 days. Pay through a guaranteed 100% safe transaction through PayPal and that's it! I also will add that you can get even bigger discounts if you subscribe to the website.
So what are you waiting for? Get this dress now and scan through many other various styles by clicking on this LINK.
SHOP NOW!
445 total views, 2 views today
November 7, 2015
If you have ever been to an airport, then you know that there are several cars, and it sometimes seems that there is no where to park. There are often people walking around everywhere, trying to get to a destination. One way to make it easier to reach your destination is to use a NYC shuttle Newark Airport offers. The shuttle can pick you up from your home or hotel and take you to the airport, dropping you off at the door that leads to the area where you need to board the plane. This is a benefit for those who aren't familiar with the area of the airport or who don't want to deal with the headaches of the other people at the airport. The shuttle service can also take you home after your flight lands.
A shuttle is often a faster method of transportation than using a taxi or your own vehicle. Several people can often sit on a shuttle, making it easier for the vehicle to wait for longer periods of time. This can make it easier for you to find a vehicle instead of searching for a taxi that usually only takes one person at a time. Another benefit of riding in a shuttle is that there's more room. This is an advantage for those who might have several people who need to go to or from the airport at one time. The seats are often more comfortable than you would find in a taxi, making it a smoother ride for you and the other people in your group. A shuttle is often more reliable than a taxi as some taxi services use personal vehicles instead of those that are through a company.
Shuttle companies will take the time to make sure that the passengers are safe. Their concern is the people who are in the vehicle instead of making money. They want you to have a safe trip to and from the airport so that you use the service again. Most shuttles have a GPS so that you get to the right destination the first time. Drivers must pass drug tests, and there is insurance on the vehicles in the event that something happens while you are using the shuttle service.
811 total views, 4 views today